This Brick Based Learning Kit features the book Ozzie and Prince Zebedee by Gela Kalaitzidis.
The kit includes the book, color coordinating LEGO bricks, six brick building challenges based on the story, and LEGO mosaic templates featuring a dragon and a crown. Plus, everyone who receives a kit will get access to over 100 pages of digital worksheets and activities that further the learning.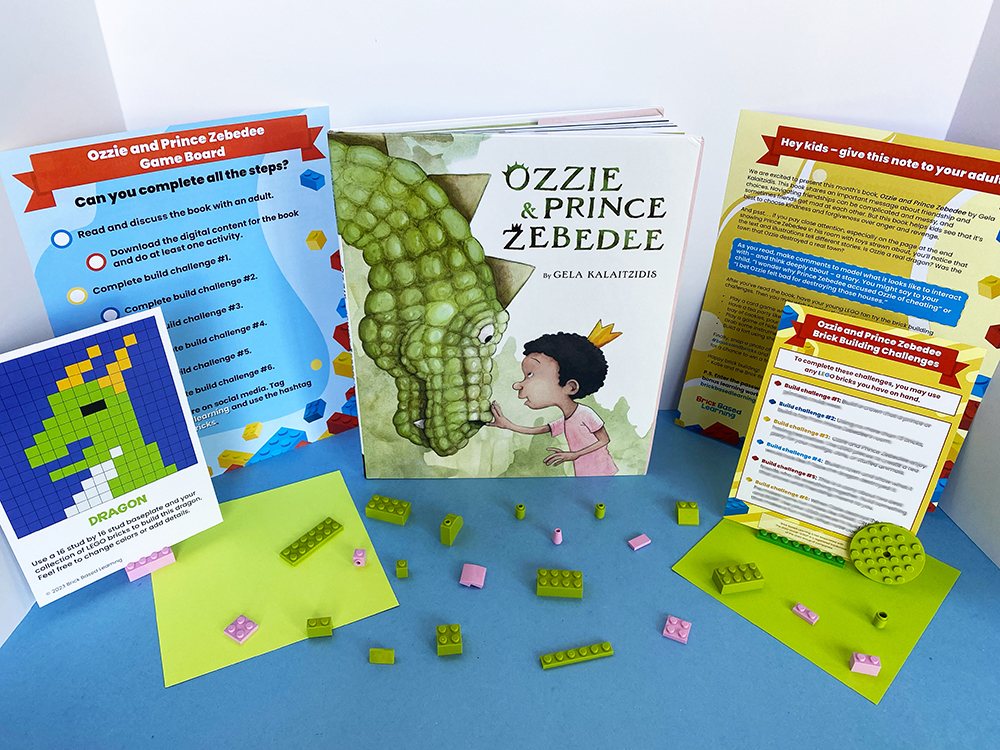 What we love about this book
Ozzie and Prince Zebedee is a delightful story about a young prince and his best friend, a dragon named Ozzie. The two are inseparable. . . until one day they have a falling out. The friends refuse to speak to each other, and eventually Ozzie gets so angry he swallows young Prince Zebedee up.
The story provides parents and caregivers with a great jumping off point to talk with children about friendship, hurt feelings, managing anger, and forgiveness towards those we love.
What's included in this month's Brick Based Learning kit
Check our online shop to see if we still have these kits in stock.
In addition to the book Ozzie and Prince Zebedee, this month's kit also contains a package of gently used LEGO bricks for young LEGO fans to add to their LEGO collection. The LEGO bricks are an assortment of colors that coordinate well with the colors of the book.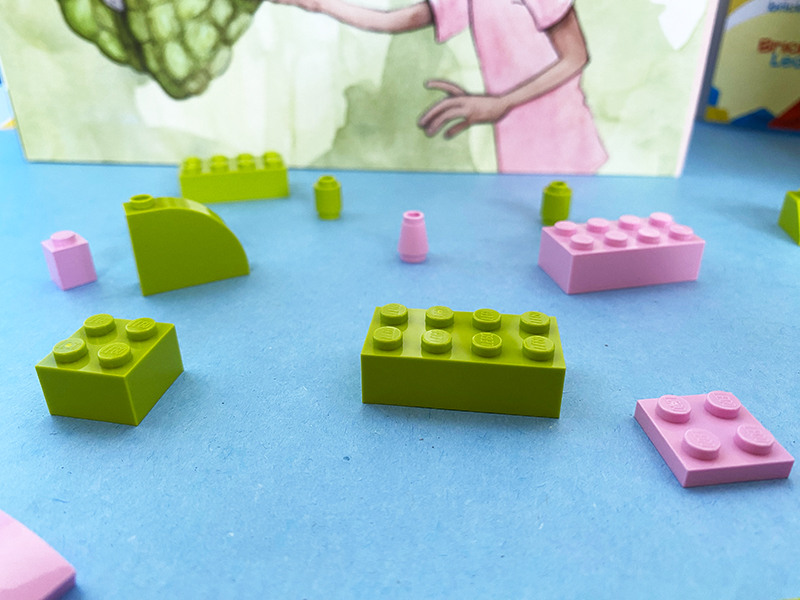 Using these bricks and any others in their LEGO collection, children are challenged to complete six LEGO brick building challenges. All of the challenges are based on the story, and they range from concrete challenges requiring little abstract or higher order thinking to more advanced challenges that encourage kids to think deeply about the themes in the book.
As children work through these challenges, they will be asked to think about the meaning of friendship and also play with onomatopoeia.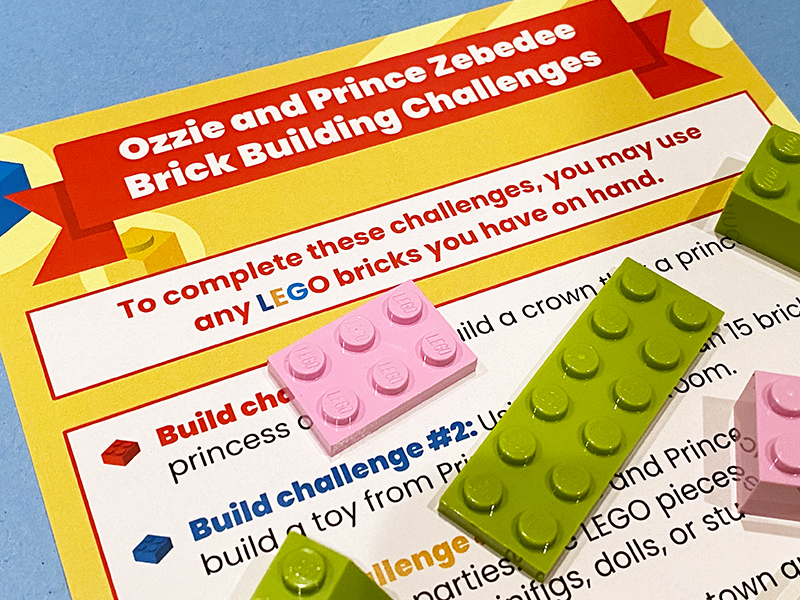 In this kit we also included a little something extra - a set of LEGO mosaic templates for your young LEGO fan to create a mosaic dragon or mosaic crown using their collection of LEGO bricks.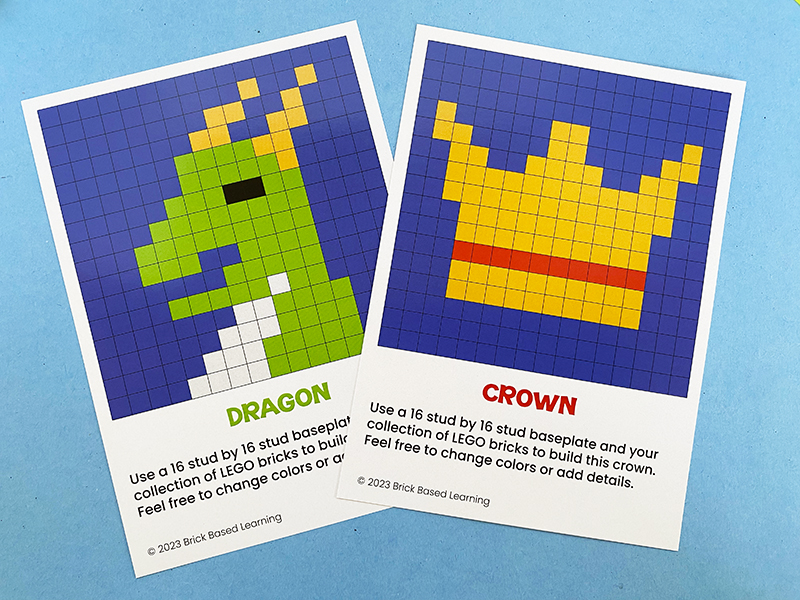 The kit also includes a game board that encourages children to engage with the materials by doing all of the steps and completing all of the brick building challenges.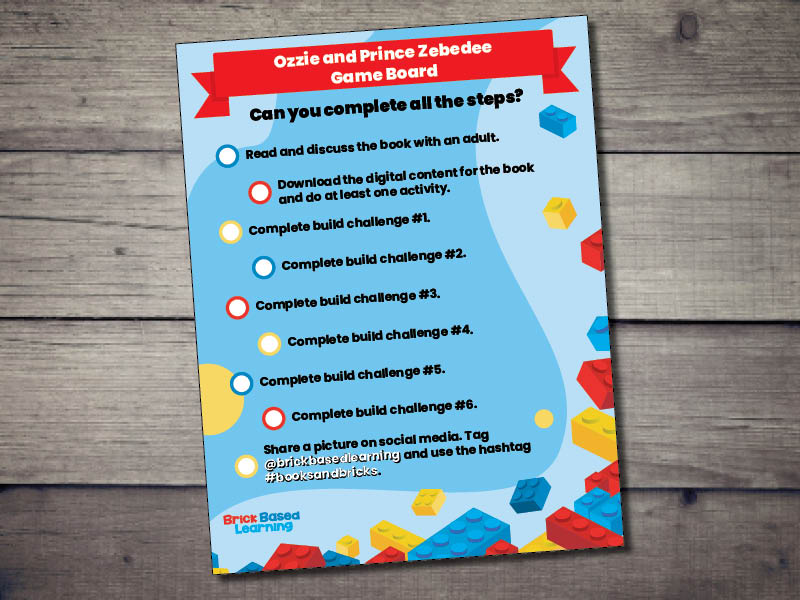 Finally, the kit includes a note to the adult with information about the book, tips for reading it out loud, and steps to take after reading the book to continue to engage and delight their young LEGO fan.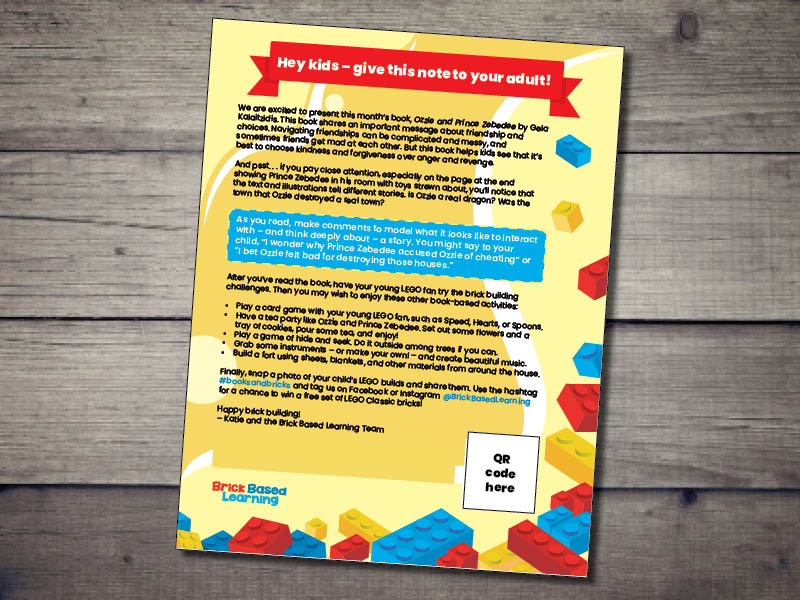 Inside each kit we include a link and password to a webpage where you can download more than 100 pages of worksheets and activities related to the book.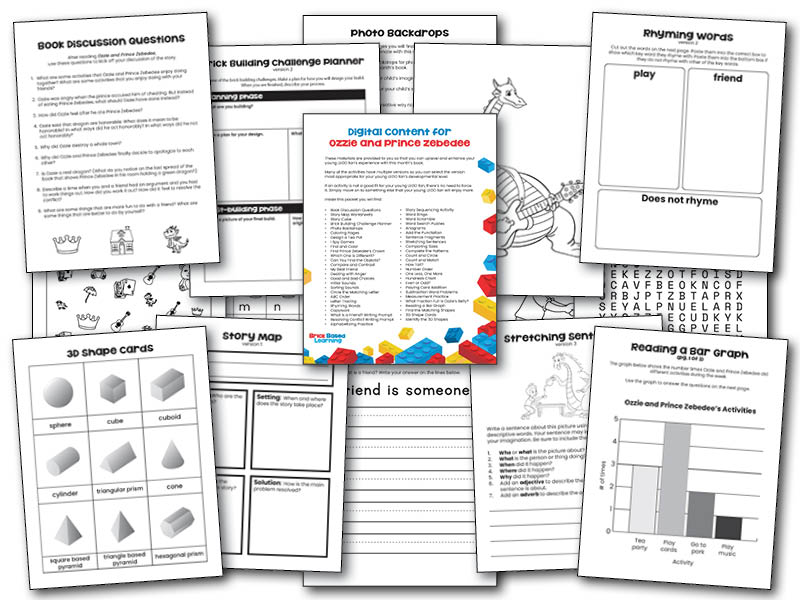 Here's a partial list of the digital content available in the Ozzie and Prince Zebedee Brick Based Learning kit:
Book Discussion Questions

Story Map Worksheets

Story Cube

Brick Building Challenge Planner

Photo Backdrops

Coloring Pages

I Spy Games

Which One is Different?

Compare and Contrast

Writing Prompts

Early language activities: letter sounds, letter tracing, alphabet, rhyming words

Copywork

Alphabetizing Practice

Story Sequencing Activity

Word Games: word scramble, word search puzzles, anagrams

Elementary language arts: punctuation, parts of speech, grammar

Math activities: sizes, patterns, counting, measurement, number order, addition, subtraction, multiplication, fractions

3D Shapes
There's so much here to enjoy, and plenty of content to create an entire book study if you wanted to. The Ozzie and Prince Zebedee kit from Brick Based Learning is perfect for parents, homeschoolers, educators, and caregivers who wish to engage their young LEGO fans with wonderful books, engaging LEGO building challenges, and an array of digital content to extend the fun and learning.
---
Want to learn more about Brick Based Learning? Ready to delight a young LEGO fan in your life by sending a monthly kit straight to their door? Discover how we bring books to life by pairing them with LEGO bricks and brick building challenges at Brick Based Learning.