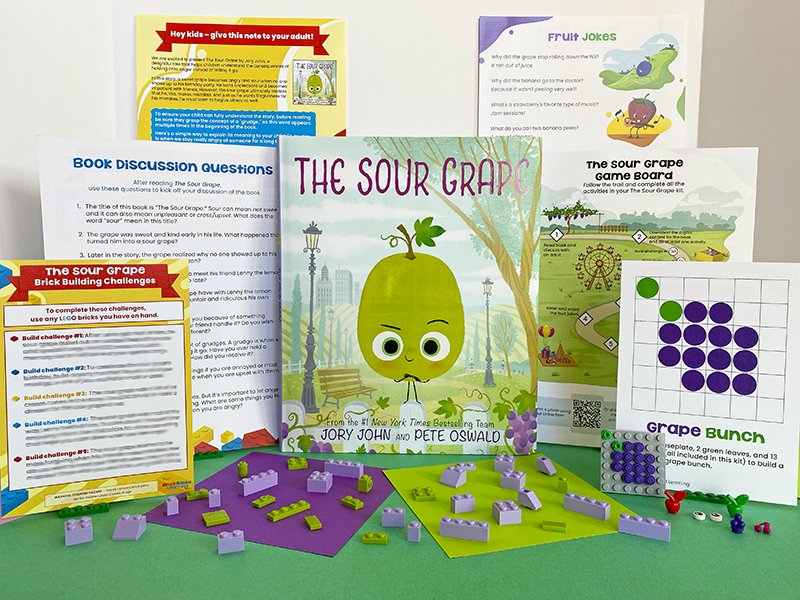 Picture is a sample kit. You will receive a different kit based on the kit available when you sign up. 
This promotion is valid online only at brickbasedlearning.com.
Sign up for a 6-month commitment and use the code KIT50 to receive a 50% discount on your first kit. 
Per our terms and conditions, a 6-month subscription requires you to commit to the full 6-month length of the commitment term. Any discounts given on the first month of a new subscription are applied on the assumption that you stay subscribed for the entire initial commitment period. If you cancel before the end of the initial commitment period, you no longer qualify for any discount on any kits and must pay the current full monthly, non-discounted rate for any kits you received, plus a $10 early cancellation fee. All plans auto-renew monthly after commitment the term. At the end of the 6-month commitment term, your subscription will automatically renew on a month-to-month basis until you cancel. All plans re-bill in the 1st of the month and ship mid-month. Discount does not apply to automatic or user-initiated renewal of existing subscriptions. Discount cannot be combined with any other offers and/or applied retroactively to previously placed orders. 

Offer excludes any upgrade options chosen at checkout.  Offer excludes taxes and shipping. While supplies last.
If you have any questions, please see our FAQs or email us at info@brickbasedlearning.com.